Welcome, to FLOPPYJAY, the site that will blow your mind...or not though.



This website will have lots of cool kids content for all of the cool kids out there sharing their feelings within the world and talking about the excellent things they found in their sock drawer so they can announce to be president.

Midis will only play if you are using Internet Explorer! So sorry buddies! Downloads for these great tunes will be available soon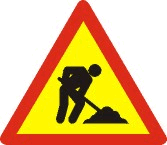 LAST UPDATED 9/30/15
SINCE 9/6/15
I'LL PUT YOUR 88x31 BANNER HERE FOR FREE IF IT'S A NEOCITIES SITE AND YOU PUT MY BANNER ON YOUR WEB, OK KID?

Tell 'em the flop sent ya!